Are you ready for your next painting project? Maybe your home's exterior needs a summertime update, adding a fresh layer of style, protection, and value.
Or maybe your interior paint is ready for a new look, whether for resale or just for a much-needed change.
The key now is to find a painting contractor who is worthy of your trust, and who you can really entrust with your home.
6 Ways to Find a Trustworthy Contractor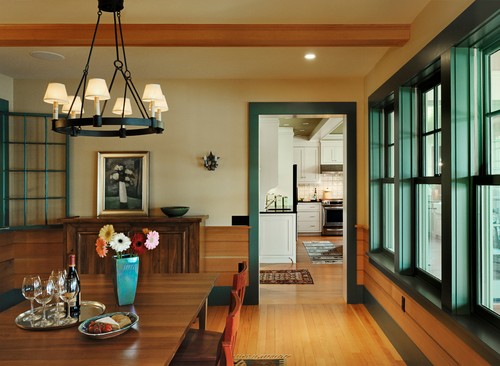 Never Underestimate Your Gut – Your painter needs to be someone you trust in and around your home. If you feel uneasy for any reason, move on!

Licensed and Insured – This is non-negotiable. Not only does carrying the proper credentials speak volumes for their professionalism, but it also protects you against any liability.

Do They Have a Physical Location? – Not every great company has been

around a long time

(that is a bonus, though!), but your painter should have a local, physical address. It's helpful to see how tied they are to the area. A business that is invested in the local community is typically more concerned with their reputation, image, and your satisfaction as a whole.

Clear Estimates – Don't settle for ballparks or noncommittal answers, or for verbal promises. Your estimate should be clear and comprehensive, covering everything from what level of surface prep and repairs are involved to a specific timeline.

No Large, Up-Front Payments – Sure, some money provided at first is normal, but this typically doesn't exceed 20-30%.

Check Their Reviews – Referrals and written testimonials are helpful, but you should take to the internet too. And, here's a bonus tip: don't just look at reviews, but look for how reviews are handled/responded to. Every company gets a negative response now and then, but the way that negativity is handled will tell you almost everything you need to know. Is your prospective painter combative and defensive, or calm, reasonable, and obviously trying to make things right?
Are You Looking for a NJ Painting Company?
If so, please contact us at Cherry Hill Painting. It would be our pleasure to discuss your project goals and timeline!