If your New Jersey home is going on the market this spring, you likely are trying to find the very best ways to make sure it sells quickly. From cleaning indoors to manicuring the landscaping, the goal is to help your property stand out favorably from the competition.
So, how can you stretch your home improvement dollar just as far as possible, maximizing your return on investment? We have a few key strategies to keep in mind.
5 Tips for Improving Your Home's Value and Marketability
#1 Interior and Exterior Painting – You Can't Go Wrong!
An entire repaint might not be necessary, although it certainly wouldn't hurt. Focus instead on the places and spaces that need it most. Interior painting? Start with high-traffic areas that look grungy, and with thorough repairs and painting of dings, gouges, and old nail holes in the walls. Your exterior house painting strategy might include replacing damaged or rotting wood, and those areas that directly impact your curb appeal: porch, door, shutters, etc…
For the most timely and cost-effective results, we recommend investing in the services of a professional painter. Quality work is obvious, and quality work sells.
#2 Kitchen Cabinet Painting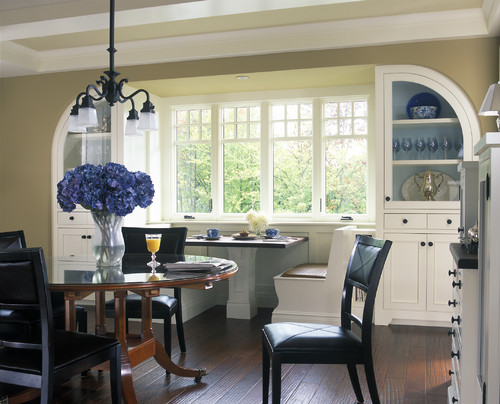 If your kitchen is a little dark, a little dated, or just a little tired, professional cabinet painting is a powerful way to bring new life into this key space. Kitchens can make or break a sale, and painting cabinets will certainly yield a high return on investment.
#3 Bathroom Painting
Real estate experts tell us that kitchens and bathrooms are two of the most important places in the home when it comes to finding ways to boost marketability. Prospective buyers can look past an unattractive dining space or living room, but a problematic bath or kitchen can be a real deal breaker.
#4 Taking It a Step Further – Kitchen and Bathroom Remodeling
Sometimes even fresh paint isn't powerful enough to save a kitchen.

Outdated layouts, old appliances, low-end countertops that are marked by stains and damage, poor lighting… These all can be a real liability as you try to sell your home, especially since the potential buyer knows that they are inheriting a project if they buy your house. A strategic, professional kitchen remodel can make all the difference, putting your home on the top of the list rather than the bottom.
The same is true for bathrooms! Adding a second bath if you currently only have one, replacing a dated jacuzzi with a stylish walk-in shower, adding storage, including a double vanity rather than a single, and the list goes on. These spaces have become more and more important to homeowners, meaning that they are more and more important to your future buyer as well.
#5 Make Space
Older homes in particular tend to be closed, compartmentalized into a series of smaller rooms. Today's style includes a focus on the open concept, including connecting the kitchen (whenever possible) with the central living area. Talk to your home improvement professional about which walls might be removed to create this trendy open concept, simultaneously making your house feel bigger.
Are You Looking for a New Jersey Painting and Remodeling Professional?
If so, give us a call at Cherry Hill Painting! It would be our pleasure to meet all of your diverse painting and remodeling needs, keeping the process simple and in-house. We're here to help!