How Long Does Exterior Paint Last?
While there is no universal answer that applies to every situation, an experienced painter, applying a quality paint to a clean and prepared surface, is the needed recipe for the longest-lasting paint job possible.
While we want to emphasize that there are many influencing factors, and also many maintenance tips you can use to extend your paint's lifespan, you can expect 
about seven to eight years
of life for your
exterior paint
job.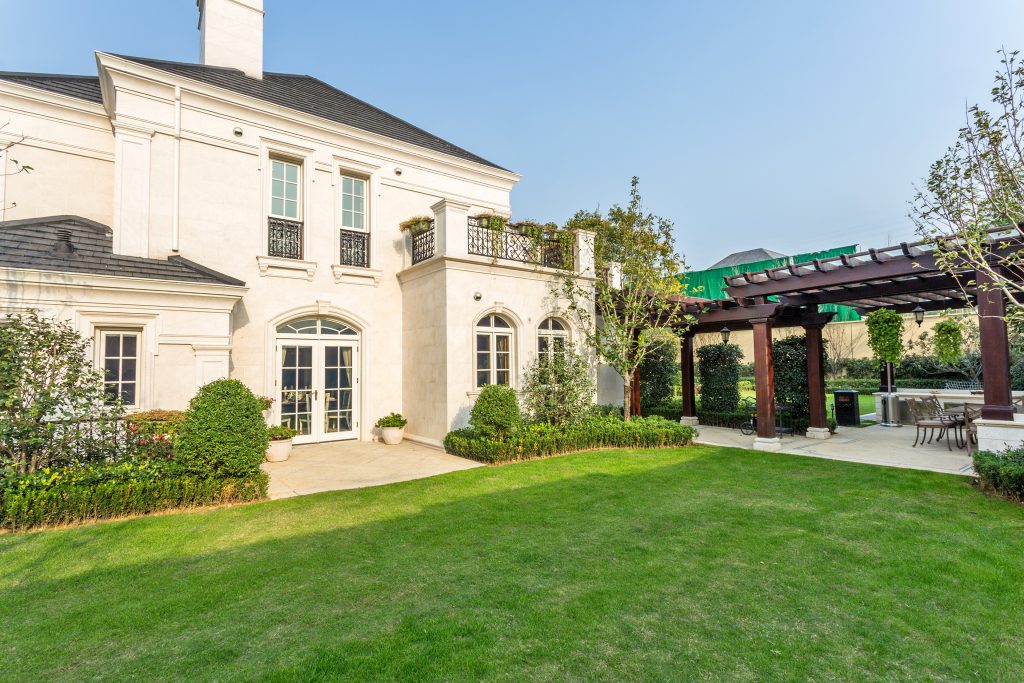 There are many factors to consider when answering this question, and there are a variety of situations that can lower the life expectancy of your exterior paint drastically.
When planning your job you will want to consider the following influences and conditions.
Exterior of the House
Common Products:
Vinyl Siding

Aluminum Siding

Stucco
Wood (including Cedar Shake and Log Siding)
Brick
These common exteriors have a variety of benefits and weaknesses, depending on your home and environment. However, there are paint and stain products for each exterior, and a professional painter will have the experience to recommend the best paint product for your situation.
Location
Temperate Climate – Be aware that heavy tree cover and overhanging branches can cause excessive debris and dirt on your exterior.
Mountainous – While the beauty of the mountains makes for amazing sunsets and morning views, you can expect high winds and airborne particles to effect the outside of your home. Selecting a durable paint or coating and appropriate primers is where experience comes in, and why professional contractors offer free advice and estimates.
Coastal
– While the benefit of living near a coastal area is undeniable, you will experience a shortened life of your exterior painted surfaces from moisture. That balmy sea air and fresh breeze are not as well received by your paint. There are a variety of techniques to protect exteriors in these situations; for more detail 
here is a great article
on corrosion-resistant coatings and primers.
In summary, choose:
Know your paint's history (is it oil-based, latex, or acrylic polymer?)
Thoroughly clean and prepare the surface.
If you start with a knowledgeable and quality painting contractor, they will help you navigate your best options for paint and method of application (brush and roll or spray).
They will also let you know how long the homes and businesses they have painted in your area lasted. You may be pleasantly surprised that your new paint can and will last longer than average.
Do You Have Any Questions About Exterior Painting in New Jersey?
Give us a call:(856) 662-8282 and we will be glad to share what we know.