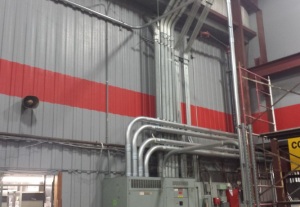 While commercial painting has a lot of overlap with residential painting, in reality the two services are also quite different. The tools and methods used in homes often don't apply to a commercial painting project. What are some of the differences?
Commercial buildings are often made from different materials than homes, with surfaces like sheet metal, cinderblock and concrete that need appropriate coatings.
Residential painting projects are typically smaller in scale, which means smaller crews and more detailed work.
Commercial painting often involves using specialized coatings to meet specific needs unseen in homes: anti-graffiti coatings, fireproof (intumescent) paint, non-slip floor coatings, energy-efficient roof coatings, and more.
So, with all of these differences, what makes a good painting contractor for your business?
Qualities of a Great Commercial Painting Contractor
Experience: Cherry Hill Painting has been in business since 1968. With this much history and experience, we have the knowledge and skills to make sure each job is done right. Whatever kind of painting project you have in mind for you New Jersey facility, not much is likely to catch us off-guard!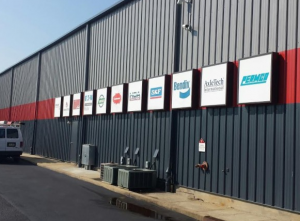 Flexibility: When you hire a commercial painter, you need them to work around your operational needs to minimize disruption to your New Jersey business. At Cherry Hill Painting, we are committed to doing whatever is necessary to provide a smooth painting experience. We can work evenings, weekends, or even around-the-clock to make sure you don't lose valuable business time.
Range of Services: A commercial painting project can be as rugged as sandblasting or as refined as faux finishing. You need a painter who can paint lines on your parking lot or hang elegant wall-coverings in your board room. Cherry Hill Painting offers all kinds of commercial painting services, from power washing to murals, from eco-friendly paints to lead abatement.
If you are a New Jersey business owner or facility manager, we would love to talk with you about your painting needs. We work on schools, hotels, corporate offices, restaurants, warehouses, hospitals, retail stores, churches and much more. You can trust us to provide attractive, lasting results on your commercial painting project.
Cherry Hill Painting, serving Camden, Mt. Laurel, Riverton, Moorestown, Maple Shade and the surrounding communities.