CABINET REFINISHING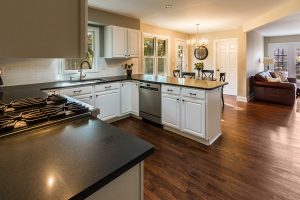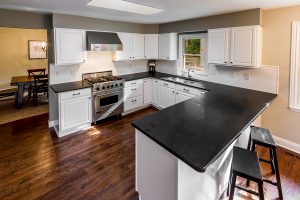 When it comes to deciding on updating your kitchen, one of the most cost effective ways to save a lot of money and an alternative to purchasing new cabinets is to refinish your existing cabinets. Cherry Hill Painting helped dozens of customers with cabinet refinishing over the years.
We will deliver a finish that one would expect from the factory, without having to perform demolition to your existing kitchen. With a new look from painting and perhaps some new hardware and new counter top, thousands of dollars if not tens of thousands can be saved.
You are not limited to just a simple monotone finish. We offer an array of unique finishes for your kitchen cabinetry that others can't or don't. We can install whatever finish you desire.