PAINTER FOR A DAY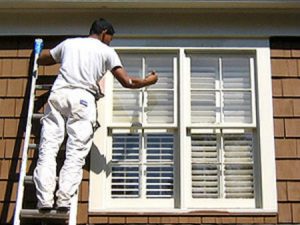 If you need a small job done, you don't want to deal with the hassle of setting up appointments, getting estimates, and having meetings with different contractors.
One call does it all! Call 856-662-8282 Cherry Hill Painting Painter For A Day
Our PAINTER FOR A DAY program will eliminate all of the worry. We will charge a flat fee of $440 (plus tax) a day, and you will have at your disposal (1) highly skilled professional painter for 8 Hours (8:00am-4:30pm) to come out to your home and take care of that painting project you have been wanting to have done.
Our PAINTER FOR A DAY program will alleviate many of the normal worries of getting a painter. For the flat fee of $440, you'll have access to a highly skilled painter for eight hours (8:00AM-4:30PM).
We will supply the painter, all sundries and all equipment as part of the service (the actual paint is additional).
Perhaps you have a bathroom or small bedroom or some miscellaneous areas that require some painting attention. We can take care of that for you, regardless if  it is exterior painting or interior painting – just CALL US at 856-662-8282.
This is also a great gift idea for that someone special! Treat your friend or loved one to a freshly painted room. They'll appreciate the added beauty in their home, without them having to lift a finger.